People believe that your house reflects your beliefs and personality. If you are unable to stare at the bare wall but want it to have some cool design, then in the next 20 minutes, you will have a feeling of an adrenaline rush to convert all these boring walls into funs things. Guess what you need to organize this part? Well, just canvas, paint, some extra decorative materials, and a few ounces of creativity.
Home the place where you relax and spend quality time with your loved ones. Therefore, it should be well decorated so that you can lounge and create some good memories. To help you, we will share an abstract art DIY large canvas design to add vitality to your home. Go ahead; give it a read to get some inspiration!
Tape design for abstract painting
This is one of the simplest yet creative and easy acrylic painting ideas for beginners on canvas. All you need for this art is tape and paint. Take a piece of canvas and stick the tape randomly in any order. Now, draw the rest of the canvas. Let it dry, then slowly remove the tape. The area where the tape is placed is white and blank, while the rest of the canvas is painted with the color of your choice.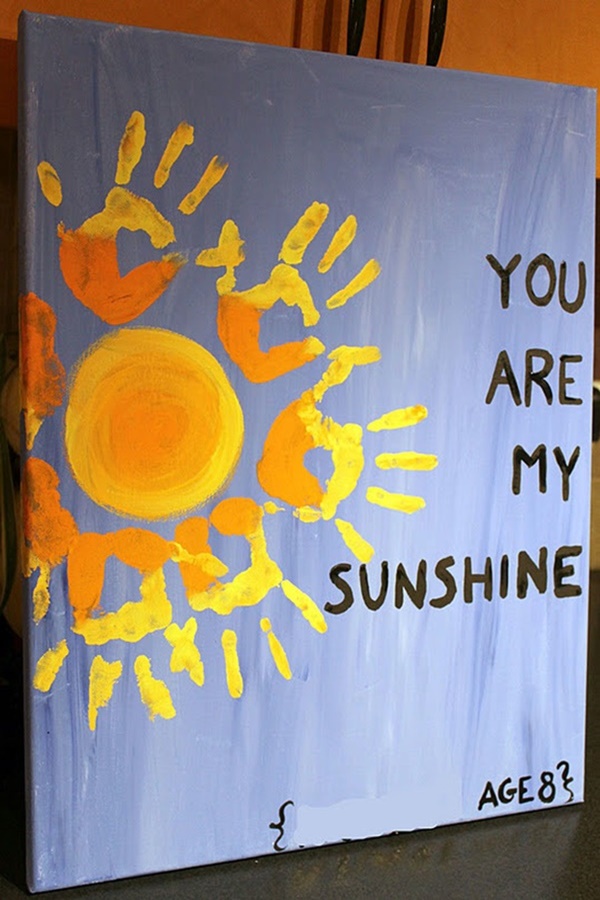 Handprints
If you are someone who wants to store memory and use it in the most creative art form, then this is your opportunity. Invest in a small square canvas-get your family dip their hands in paint and place it on the canvas. You can experiment by using a light background instead of a normal background on the canvas. You can also choose to go to a big canvas and make a handprint with a specific pattern, like a circle (to depict the life circle together), and you can form letters from the handprint.
If you are looking for some solid inspiration to start trying a masterpiece of contemporary art painting, then here is your best choice. We have chosen this list of "Masterpieces of Contemporary Art Painting", and beginners must give it a try to make a difference.
Are you a vivid traveler and want to track where you are going and where you have been on the wall? Then, pick up a huge abstract painting and get a map frame within it. Now, use your creativity to color the places you have already visited. You can use your own color code to list the places you want to visit in the near future.
Remember the time in your childhood when you use to scribble flower drawings but they used to be uneven and maybe at times shabby as if they were not flowers. Don't worry, you won't be getting into that situation again as we bring you these easy flower pencil drawings for inspiration.